The Site
The MalinaMay is a one-star focused porn site from the many similar sites of the UnlimitedAccessPass. This particular site focuses on a massive-breasted beauty from Europe Malina May. When you open this site, you will see that this girl is one of the hottest pieces online, and her natural, huge breasts will make you want to bury your face between those juicy wonders. In case you enjoy watching hot girls performing various sexually explicit actions, the membership on the MalinaMay is quite recommended, especially if you have a thing for those hot European models everyone is jerking-off about.
This website is really new: it launched in 2014, as another site of the UnlimitedAccessPass network. There isn't any negative about being "another" portal of this huge network, because we know that they are know what they are doing, and the membership also grants access to the whole collection. As far as the update schedule is concerned, it's not easy to detect. It's certain that there were regular updates on the site during the last two years: three updates (consisting of scenes and photo galleries) were added in every 2-3 months.
And you may have wait a longer time for new content, but when it comes, it will be great, because the videos are in HD, the photo galleries feature HQ digital shots of this wonderful woman. Naturally, there is a huge pile of bonuses for you to enjoy. The UnlimitedAccessPass is a big network with more than 4,000 scenes in store, and the number grows every week. There are usually two website-types in the UnlimitedAccessPass: the models' sites and the hardcore porn sites. As you've guessed, the models' websites feature the hot chicks of the porn industry, in sexually explicit videos and photos. However, most of this content is softcore – just to mention a relevant example, the MalinaMay also features only softcore stuff.
The heaviest things happening are the lesbian threesomes with some fingering and dildoing. On the hardcore porn sites of the UnlimitedAccessPass anything can happen: interracial sex, fetishes, lesbian and of course heavy hardcore drillings happen in every video. The content of the site is exclusive, and when you are going through it, you will see that it's not available anywhere else online.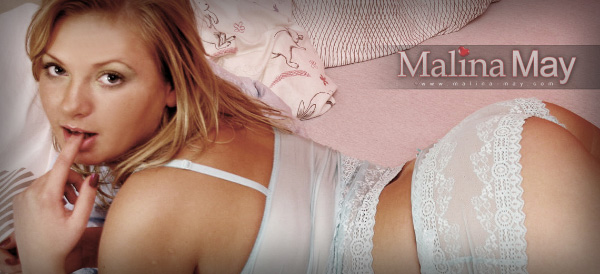 Site Features
The MalinaMay offers you the usual simple tour: everything for the eyes, and nothing else. You can view some sexy photos from the galleries, but you won't be able to enlarge them; also, preview videos are not available. There is a flick saying it's a free trailers, but for some reason it doesn't play – missing file is what we get. Nevertheless, the big boobs which you can see on the photos all over the site are quite convincing, so we think you should give the site try, especially because those are some really prime tits. After you log in, you are going to land on a page, which is the main hub of this network.
The most beneficial thing about the template the network uses is that you get in there an easily usable page. You will see a menu on the top, which features the network-related options, while the menu for the content is a bit lower, located under the banner. Consider the upper menu as the main menu, since it has the most important options, just as searching, bonus content access and network sites' list. There are tags for the sets and the videos, so they are easier to sort. The colors in use are quite nice, and the overall look of the website is good, though the big banner isn't really necessary. Nevertheless, you can reach the content quickly, without any troubles or unnecessary clicks.
When you access the content, you will see two options: streaming videos and downloadable MP4 files. Both methods are good ways to view the content, so it's really up to your preferences which ones you choose. The stream is really fast, and while you are watching these short videos, you won't experience lagging. In case you choose to download the videos, you will also see that they are downloading fast, and they are in better quality than their online versions. There are photo galleries added to every video, and these feature real photographs of this gorgeous girl, who tries to do her best in order to satisfy our needs. She poses, masturbates and plays with other cuties for our entertainment. You can save these sets as zip-galleries of HQ photos.
The Content
Malina May is one of the bustiest cuties we've ever seen. She isn't just gorgeous, but her amazing breasts are gluing our eyes to the screen. However, this Euro-hottie has other hot parts too: her ass is also something to worship, and that fine pussy is a thing you would kiss, lick and fuck all-day long. Her partners are also gorgeous pieces of women, and when they get on with their juicy-sexy things, you are going to go crazy for them, especially because most of them are just as busty as Malina May.
These videos seem to be made on a low budget, but they are not cheap – they feature mostly modeling and some lesbian action, and they are usually shot with one camera. This doesn't mean that these scenes are bad, because they are in high quality, and the girls are showing their assets and do their best. You will see mostly softcore masturbation, and juicy but still softcore lesbian love. These videos will fit the needs of those who are looking for big boobs and sexy girls in not too explicit action.
Quick Resume
The MalinaMay is a satisfying porn site. Though it doesn't offer you hardcore videos of this hot model, you will still enjoy browsing through the content. Since the model's breasts are huge, they will certainly catch your attention.

Membership Price
| | | |
| --- | --- | --- |
| Trial Price | Monthly Price | Yearly Price |
| N/A | $19.97 | $7.50/month |