The Site
As you may have already guessed from the site's name, the TommyDXXX is a site where you can enjoy the videos of a guy called Tommy D. This stud is hot and his primary orientation is for men, however the site offer a good number of bisexual videos with him. Tommy D has been online since the start of his career – this site launched during 2005. Though it's over ten years old, the TommyDXXX offers the viewers five years' worth of updates – this collection hasn't grown since 2010. In the members' area we counted more than 250 videos, with their length averaging at 20 minutes.
Good news is that the scenes were digitally captured back then, so it was possible to upgrade them, thus you can enjoy these flicks in pretty good quality. Those who think that a closed site can't be good will find it that this one is pretty hot. Apart from the neat collection of Tommy D, the site grants you access to 14 hardcore sites. Due to the fact that it's member of the NextDoorWorld network, the TommyDXXX gives you the option to browse all sites included.
You can find more portals which focus on one guy, like Trystan Bull, Cody Cummings, Austin Wilde and a few more. One site is a front where you can access all of the star-focused sites' content. Also, there are several niche sites, like the ScaryFuckers with kinky porn, the NextDoorEbony with ethnic and interracial sex. You can also find a store in the members' zone, along with a link to a live cam site. Also, it's important to note that the videos here are all exclusive, and you won't be able to find them anywhere else.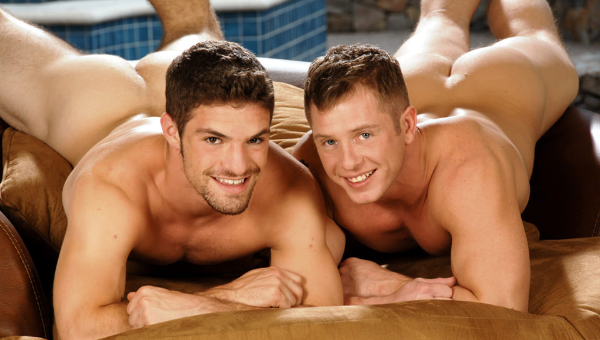 Site Features
Tommy's site has a nice look, but if you are someone who regularly uses porn sites, you might find it a bit too familiar. Since this site is powered by Gamma this template is the one that dozens of other hardcore sites use… only the colors and the content is different. You can take a look at the content prior entering the site: there are pictures throughout the page, and you may play short clips with hot moments from the scenes.
As you may expect, the inner section isn't much different. The site looks fine, works fine and it's just easy to use. A bit too easy, since apart from the main menu's few categories, there isn't any real sorting or search option. From the members' zone you can reach a live cam page and a store, where you can buy some of Tommy's best works. The scenes of this hot hunk are available for online and offline playing too.
The best option would be to download the videos, since that way, you can obtain them in their best quality. But the in-browse access also has its merits, so if you don't like to wait, start playing the flicks right after opening their page. Photo galleries and video caption collections are also featured. Most of the sets are downloadable as one file.
The Content
Tommy D is really a handsome guy. He has a pretty face, a nice smile and a wonderful body. This cute guy has a bi-curious approach, but he is also a versatile lad – he likes to drill pussy just as he enjoys sticking his cock in an ass, he also enjoys getting sucked, and he isn't afraid of returning the favor.Tommy is a Caucasian male, and he has been in the porn industry since 2001. He looks good in photos, and in the videos; quite surprisingly the snake he hides in his pants is quite a normal sized one.
But size isn't everything, and if you take a look at his videos, you will see that this guy knows the drill. Since he has dozens of bisexual scenes shot, there are also male and female models on this site. The males are also doing two-ways sex, and they are drilling the girls' pussy just as they pound Tommy's ass. As far as we could see, the videos of Tommy D all feature Caucasians, and there isn't any interracial gay sex. However, among the girls there are Asians, and we noticed some chicks with a bit of Latina in them.
These girls are really hot, and they are brave to perform porn videos with gays, and also stand that the guys are doing it with each other too… many women can't stand this. Just the fact that Tommy is playing both ways makes the videos to be exciting and really varied. These are all studio-made porn videos, and they are all staged. Some may have a script or something they follow, but as you will see, the sex in itself is a kind of free, and sometimes you may get the feeling that they are doing it for fun, not for the camera.
The gay videos of the site are sexy, and they have everything you would need from a site with homosexual porn. Tommy sucks and gets sucked, and he also penetrates the other… and in return he gets his ass fucked hard. Being a bisexual and a versatile gives the videos a fine edge, and this guy makes them all look much better. When you start playing the bi-curious videos you will notice that there are lots of fun things happening. First, the girls are really hot, and second, they do give very hot blowjobs. These guys seem to don't really care about who fucks who or who sucks who, so the videos here are bit chaotic, but very sexy.
Quick Resume
This hot guy has something nasty about him. Probably the sparks in his eyes are making him so irresistible, or it just the fact that this cute boy is so shamelessly showing everything he has. Whatever is the case the scenes worth watching, and this guy is someone you might fall for. Also, don't forget to jump to the bonus sites once you are in, since the models of the included pages are also hot, and they do really good porn.

Membership Price
| | | |
| --- | --- | --- |
| Trial Price | Monthly Price | Yearly Price |
| $2.95 | $24.95 | $119.40 |